Online Support Testimonials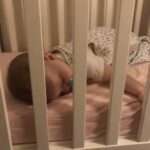 Stacey's story - 6-9 months
This programme has changed my life. My little girl has been an awful sleeper since day one and by six months I was beyond exhausted. Unlike some other programmes I looked at Nicole helped me understand my daughters own individual sleep habits and needs. Before using the baby2sleep programme I'd pretty much given up any hope that she would ever sleep the amount other babies did but now she does 12 hours at night and 3 hours of combined naps!!! I can't explain how big of a difference this has made in our lives.
Charlotte's Story - 6-9 months
So about 2 months ago all I could talk about was sleep. 'Please help me I'm up every two hours with little one, he doesn't nap and I'm exhausted, I'm having to rock or feed him to sleep all the time etc etc.' Now however I have a baby that happily goes to sleep after being put in his cot awake. He naps for 3hrs a day and sleeps 7-7 with no nighttime waking (which honestly is a miracle in my eyes). I had followed sleep schedules with no joy and I HATED the idea of methods that included crying as I just can't cope with my little boy crying. Nicole Radcliffe helped me so much, her online sleep plans are fantastic and allow you to come up with your own sleep plan and her support has been incredible, I honestly cannot recommend her enough. If you're like me and have a baby that is struggling with sleep I would definitely get in touch or look on her website baby2sleep.com
Jenny's Story - 6-9 months
I finally have a sleeping baby! He is almost 9 months old. I was at my wits end, he was awake every few hours and took ages to settle down again (if at all). I decided to get in touch with Nicole, and after purchasing the build your own sleep plan, I ditched all the schedules I'd read online and stopped expecting my baby to fall in to a category. I looked for what my baby needed and now I need to wake him up from his day time naps. He is more settled since starting the plan. Happy baby = Happy mummy. Thank you Nicole, I can't recommend you enough x
Sarah's Story 6-9 months
I was unsure a baby sleep plan would work and what I would get in addition to what you can find on google for free. However I was really struggling to get my 6 month old into a nap/sleep routine and he was waking upto 5 times at night and I was struggling! My husband and I ended up walking for 2hrs separately to get him to sleep in the pram, which was making sleepless nights even worse as I was walking for miles a day as well as getting no sleep. Fast forward a couple of weeks and we are getting 3 naps a day (2 in the cot and one on a pram walk to get our outdoor fix) he is also only waking max twice the night at 1am and then again at 4/5am and he is loving his sleep. I am able to do exercise at home and we are rested and enjoying our time together as a family. The Facebook group is great and nicole comes back to you really fast to help tweak routines and give support. It is also great to see what others are doing and steal some ideas or just know your not alone!! I can't recommend Baby2Sleep enough. It really has made us a happier family!
Sarah's Story 12-24 months
We have been using the build your own program for about a month and it has worked so well for us! Our little one has gone from waking 2 or 3 times a night to sleeping through!! He now gets a full 12 hrs every night and we have our sleep and our bed back!! Can't recommend it enough especially as you get access to the Facebook page and Nicole Ratcliffe is so willing to answer any questions you have along the way. Much happier household thanks to Nicole!!
Claire's Story 6 - 9 months
I purchased the online plan when my little boy was nearly 5 months old. He's never been a great day time napper but had slept relatively well at nights. However we seemed to be entering the dreaded '4 month sleep regression' and night sleep was getting worse and worse. My husband and I were exhausted and couldn't sustain him being on the go during the day as well as up all night. He had always fed to sleep and bedtime was now becoming a battle too. I saw a few of Nicole's posts on the the Bloom page and so took a look at her website. I decided to take the plunge! Nicole sends you a set of short videos covering different topics which help you to set up your own personal plan. (And which you can refer to again and again!) I realised that it wasn't a sleep regression but more of a developmental leap which made sense. We were able to tackle his feed to sleep association and he now self settles most nights, wakes once for a feed and sleeps for around 11 hours! His naps are still a work in progress but because he sleeps so well at night it's much easier to cope with. Plus my husband and I have our evenings back! He's just about to turn 6 months and so I know he's only just learning how to connect sleep cycles but even with that I can see progress. Whenever I have a wobble I can message on the Facebook page and Nicole comes back with advice and reassurance. It's not an overnight solution...I don't think there is such a thing! But what it does is give you knowledge so that not only can you tackle whatever sleep issues you are currently dealing with but also be armed with knowledge to tackle future milestones. You're able to read your baby's sleep cues and make small adjustments to see results. I also like the fact that you are dealing with a person. Nicole has her own family and a newborn so genuinely can relate to all the issues, and she can answer your specific concerns rather than relying on an app. Don't struggle with a baby that doesn't sleep, take a look at the plan, a few tweaks can really start to make a difference and make you feel calmer about your baby's sleeping patterns. I highly recommend Nicole and Baby2sleep.
Sammy's Story - 15 month old
Wanted to share my experience, Nicole has been absolutely amazing with me and so patient with me too! I've got a set routine with my little boy now which we struggled with for a while. He goes to bed at a set time every night and we can now just leave him and he goes to sleep himself. Beforehand he was sleeping in my bed and wouldn't go into the cot without lots of tears. I think you are absolutely amazing at what you do Nicole and I'm so happy that you've helped and supported me. Thank you so much - from me and all my family ❤️❤️
Catherine's Story - 16 month old
I would highly recommend Nicole. Our 16 month old was waking every hour in the night, it made life really hard being so tired all the time. We decided to try the online package and within a week of watching it, our son slept through the night for the very first time and has continued to sleep well since. We found the videos really useful in helping us understand why our son wasn't sleeping and could then make some changes. I just wish we'd done it sooner!
Philippa's Story - 12 month old
Nicole's plans really are amazing! We have gone from waking every 2-4 hours to finally sleeping through (7-7/30pm-6:30/7am). Thank you so much Nicole! Before starting your plan 3 weeks ago (29/11/19) Oliver (12 months) was waking every 2-4 hours and it was starting to really drain me! For the past week or two he's been going down between 7-8pm and waking at 5:30am, quick feed/settle and he'd normally stay in bed until 6:30/7pm, which was a lot better than before. And now we've successfully had two nights of sleeping through. I'm just so shocked that's he's taking to it so quickly! I used to feed to sleep whenever he woke and had to hold him for a good 10 minutes before putting him into his cot and then co-sleeping from 4:30/5am as I was exhausted. Recently Ive been able to put him in his cot awake and actually walk out and shut the door, no crying just rolled around for a little while and then fell fast asleep! I was not expecting miracles straight away, and he does sometimes need re-settling during the night still, however it's only the once, which is a million times better than before!! Fingers crossed he keeps doing so well 🤞🏻
Charlotte's Story - 6-9 months
I can highly recommend the build your own sleep plan! It gave really great advice in clear concise videos (that we could go back and revisit when needed) all about the science of baby sleep and we finally realised why our little girl hadn't been sleeping all these months… at 6.5 months and after sleeping through only twice and waking sometimes for 3 hours in the night… we were desperate to try something but didn't believe in 'cry it out' We were able to make tweaks and changes (mainly to her naps and sleep associations!) through the guidance and it was like a light switch! I am pleased to say Imogen is sleeping through the night now (7-7!!) I would highly recommend Nicole, she is a true expert in baby sleep and the build your own plan was worth every penny! Thank you so much x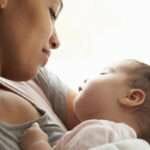 Alex's Story - 6-9 months
I highly recommend Nicole. Not only does she really know her stuff, she's also a really lovely person. Her build your own sleep plan is fantastic. The videos that you access are invaluable. They are small, quick snippets of information that you can refer back to at any time rather than having to leaf through a book or find the right place in a long winded video. I knew Nicole was the person to help us as after trying several different books/ techniques nothing was helping with my 6 month son. She immediately knew what would help him based on his character and I made his naps a priority. This in turn really helped with his night time sleep. Nicole is so knowledgeable, without her and her plan we would not be getting the sleep we are today! Thank you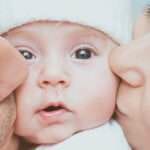 Lisa's Story - 12-24 months
Harry has been doing super well, naps are perfect and he is sleeping through with the odd cry in the night. Life is tough right now so getting Harry's sleep sorted has been a blessing. All we have left to do with Harry is get him off the dreamfeed.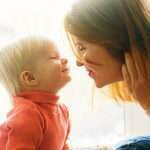 Heather's Story - 12-24 months
Currently using the 'Build Your Own Sleep Plan' and found everything invaluable. In the space of a week, I have fully night weaned a bottle and boob mad 15 month old. He was waking and feeding to sleep every few hours and used the bottle/boob to fall asleep at bedtime. Nicole's approach is so, so gentle and has helped me as much as Oscar to feel happy with the plan. I want to continue to co sleep at the moment for a number of reasons and I thought that would make any form of 'sleep training' impossible but it hasn't at all. I am able to take everything at my own pace and feel like I have the tools to work on the phase of changes over the next few weeks. So pleased that we decided to take out plan and so thankful for Nicole's support xx
One to One Support Testimonials
Emma's Story 12-24 months
100% would recommend Nicole and Baby2Sleep. I recently contacted Nicole for support with my 20 month old who wasnt sleeping through the night, had sleep associations and wasnt napping well. I found Nicole really understanding and supportive. The online plans are great value for money, the videos are very informative and helped us to understand sleep so much better. After following the advice and creating our own sleeping plan we have seen a great improvement in our little girls sleep patterns. Regular naps and if I day say out loud, sleeping through the night! Thank you so much Nicole!
Zoe's Story 6-9 months
Early in our parenting journey Nicole answered my question in one of her lives. Her knowledge, warmth and compassion led me to follow the Baby2Sleep page. It was some months later and things felt like they were reaching breaking point- we had a baby that would cry as we tried to rock them to sleep, would wake multiple times in the night for long periods, would only nap in the pram and even then would only nap for 30 minutes at a time. We took the plunge and invested in the Build Your Own Sleep Plan. The series of short videos are clear and informative. We quickly had a view of what needed to change and how best to change it for our baby. The initial results were rapid, we very quickly had a baby that would sleep through the night, most nights. For us the naps have taken a little longer but I could never have dreamed we would be where we are now. Nicole is always on hand through the Facebook group for advice and reassurance. Thank you so much, my only wish is that we had done it sooner!
Christine's Story - 8 months old
When I first got in touch with Nicole I was absolutely exhausted. I had spent months rocking my baby, scrambling for dummies day and night, Co-sleeping (without much success), trying white noise, lullabies, singing, taking him out in the car seat at 10 at night ... literally anything to get my baby to sleep... all which had very little success. Me and my fiancé were only getting 2 hours sleep at a time with very little break in the day or in the evenings. I didn't believe anything could work. However with nicole's amazing support within a week our baby was sleeping through the night in his cot on his own with no rocking and no dummy! We were finally getting our sleep and our sanity back! There were bumps along the way and always will be as nicole always reminds me that our babies are human after all! But with her amazing Facebook group for her customers there is always support there to get you through those. Thank you nicole!
Deb's Story - 10 month old
If you are considering a sleep coach, then it means you have probably almost reached your "limit". We had reached our limit with our little girl who hadn't slept properly since forever. She was up all night, screaming, inconsolable and would only settle with her Mummy on the sofa whilst watching in the night garden! Not ideal!!! We were exhausted, it was affecting our daughter and her development and us a couple. We asked on facebook of anyone had any experience with a sleep coach as we didnt know what else to do or where else to turn. Thankfully someone recommended Nicole at Baby2Sleep services. We have never looked back. Nicole just got it and got us, reading her profile was like reading about our own life! Nicole, always acting professionally and giving us all the information we needed to succeed she helped us change our bed time routine and naps to ensure our daughter was getting the correct amount of sleep for her age. Her support throughout meant we never felt alone and we felt empowered to succeed. If you are reading this then you are obviously struggling with sleep deprivation. I cant stress enough how much your life will change for the better by choosing Baby2Sleep services. The price may seem expensive but it's worth every penny. You wont regret it.