Online Support Testimonials
Sammy's Story - 15 month old
Wanted to share my experience, Nicole has been absolutely amazing with me and so patient with me too! I've got a set routine with my little boy now which we struggled with for a while. He goes to bed at a set time every night and we can now just leave him and he goes to sleep himself. Beforehand he was sleeping in my bed and wouldn't go into the cot without lots of tears. I think you are absolutely amazing at what you do Nicole and I'm so happy that you've helped and supported me. Thank you so much - from me and all my family ❤️❤️
Catherine's Story - 16 month old
I would highly recommend Nicole. Our 16 month old was waking every hour in the night, it made life really hard being so tired all the time. We decided to try the online package and within a week of watching it, our son slept through the night for the very first time and has continued to sleep well since. We found the videos really useful in helping us understand why our son wasn't sleeping and could then make some changes. I just wish we'd done it sooner!
Philippa's Story - 12 month old
Nicole's plans really are amazing! We have gone from waking every 2-4 hours to finally sleeping through (7-7/30pm-6:30/7am). Thank you so much Nicole! Before starting your plan 3 weeks ago (29/11/19) Oliver (12 months) was waking every 2-4 hours and it was starting to really drain me! For the past week or two he's been going down between 7-8pm and waking at 5:30am, quick feed/settle and he'd normally stay in bed until 6:30/7pm, which was a lot better than before. And now we've successfully had two nights of sleeping through. I'm just so shocked that's he's taking to it so quickly! I used to feed to sleep whenever he woke and had to hold him for a good 10 minutes before putting him into his cot and then co-sleeping from 4:30/5am as I was exhausted. Recently Ive been able to put him in his cot awake and actually walk out and shut the door, no crying just rolled around for a little while and then fell fast asleep! I was not expecting miracles straight away, and he does sometimes need re-settling during the night still, however it's only the once, which is a million times better than before!! Fingers crossed he keeps doing so well 🤞🏻
Charlotte's Story - 6-9 months
I can highly recommend the build your own sleep plan! It gave really great advice in clear concise videos (that we could go back and revisit when needed) all about the science of baby sleep and we finally realised why our little girl hadn't been sleeping all these months… at 6.5 months and after sleeping through only twice and waking sometimes for 3 hours in the night… we were desperate to try something but didn't believe in 'cry it out' We were able to make tweaks and changes (mainly to her naps and sleep associations!) through the guidance and it was like a light switch! I am pleased to say Imogen is sleeping through the night now (7-7!!) I would highly recommend Nicole, she is a true expert in baby sleep and the build your own plan was worth every penny! Thank you so much x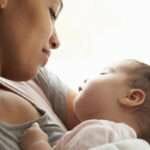 Alex's Story - 6-9 months
I highly recommend Nicole. Not only does she really know her stuff, she's also a really lovely person. Her build your own sleep plan is fantastic. The videos that you access are invaluable. They are small, quick snippets of information that you can refer back to at any time rather than having to leaf through a book or find the right place in a long winded video. I knew Nicole was the person to help us as after trying several different books/ techniques nothing was helping with my 6 month son. She immediately knew what would help him based on his character and I made his naps a priority. This in turn really helped with his night time sleep. Nicole is so knowledgeable, without her and her plan we would not be getting the sleep we are today! Thank you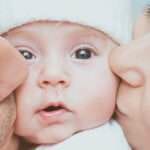 Lisa's Story - 12-24 months
Harry has been doing super well, naps are perfect and he is sleeping through with the odd cry in the night. Life is tough right now so getting Harry's sleep sorted has been a blessing. All we have left to do with Harry is get him off the dreamfeed.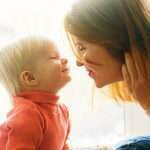 Heather's Story - 12-24 months
Currently using the 'Build Your Own Sleep Plan' and found everything invaluable. In the space of a week, I have fully night weaned a bottle and boob mad 15 month old. He was waking and feeding to sleep every few hours and used the bottle/boob to fall asleep at bedtime. Nicole's approach is so, so gentle and has helped me as much as Oscar to feel happy with the plan. I want to continue to co sleep at the moment for a number of reasons and I thought that would make any form of 'sleep training' impossible but it hasn't at all. I am able to take everything at my own pace and feel like I have the tools to work on the phase of changes over the next few weeks. So pleased that we decided to take out plan and so thankful for Nicole's support xx
One to One Support Testimonials
Christine's Story - 8 months old
When I first got in touch with Nicole I was absolutely exhausted. I had spent months rocking my baby, scrambling for dummies day and night, Co-sleeping (without much success), trying white noise, lullabies, singing, taking him out in the car seat at 10 at night ... literally anything to get my baby to sleep... all which had very little success. Me and my fiancé were only getting 2 hours sleep at a time with very little break in the day or in the evenings. I didn't believe anything could work. However with nicole's amazing support within a week our baby was sleeping through the night in his cot on his own with no rocking and no dummy! We were finally getting our sleep and our sanity back! There were bumps along the way and always will be as nicole always reminds me that our babies are human after all! But with her amazing Facebook group for her customers there is always support there to get you through those. Thank you nicole!
Deb's Story - 10 month old
If you are considering a sleep coach, then it means you have probably almost reached your "limit". We had reached our limit with our little girl who hadn't slept properly since forever. She was up all night, screaming, inconsolable and would only settle with her Mummy on the sofa whilst watching in the night garden! Not ideal!!! We were exhausted, it was affecting our daughter and her development and us a couple. We asked on facebook of anyone had any experience with a sleep coach as we didnt know what else to do or where else to turn. Thankfully someone recommended Nicole at Baby2Sleep services. We have never looked back. Nicole just got it and got us, reading her profile was like reading about our own life! Nicole, always acting professionally and giving us all the information we needed to succeed she helped us change our bed time routine and naps to ensure our daughter was getting the correct amount of sleep for her age. Her support throughout meant we never felt alone and we felt empowered to succeed. If you are reading this then you are obviously struggling with sleep deprivation. I cant stress enough how much your life will change for the better by choosing Baby2Sleep services. The price may seem expensive but it's worth every penny. You wont regret it.